Consider a Career in Cycling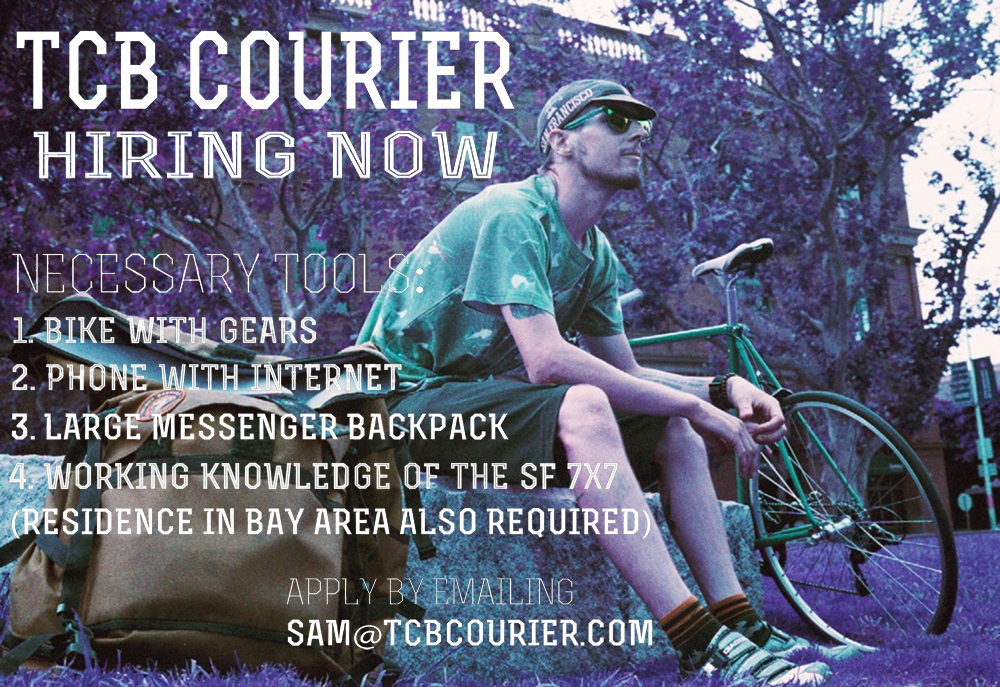 Looking for an Awesome Job? Look No Further!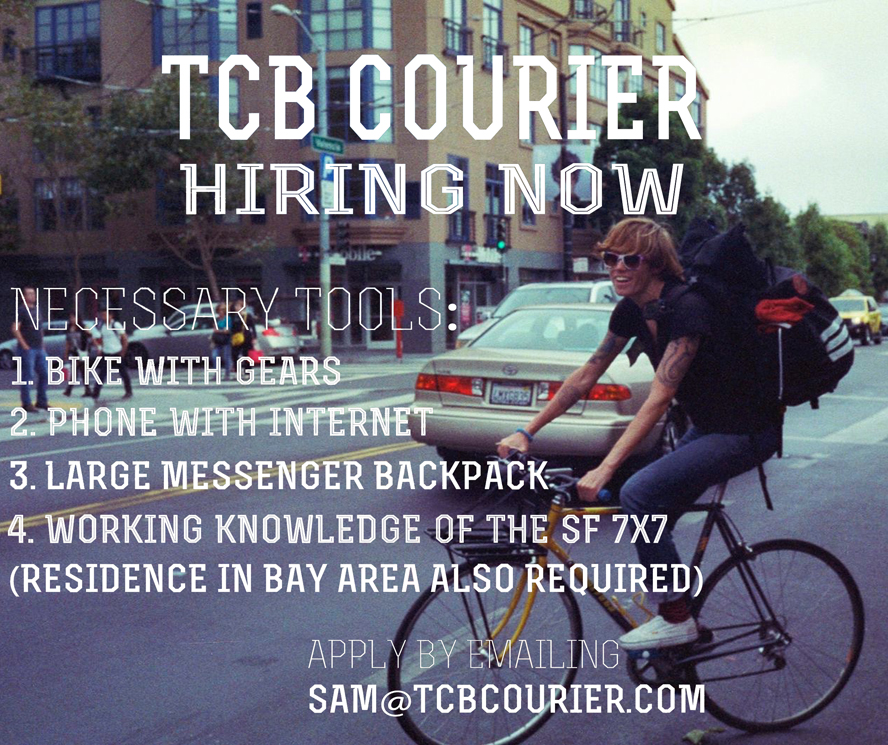 10-9? Messenger Appreciation Day
A lesser known holiday that won't show up on any calendar you have. Since the wheel was invented, men and women have been using it to pick stuff up and drop it off. We've gotten pretty good at this formula here in San Francisco. Remember when you see a messenger on the road, that they are busting theirs so you can get yours.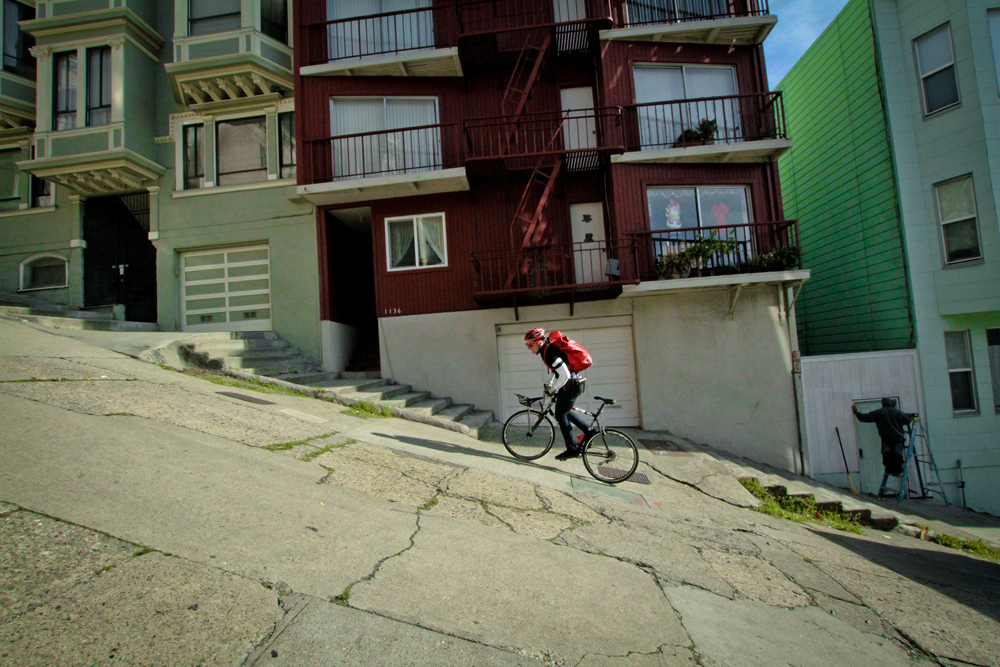 TCB Job Fair
We're always looking for reliable riders to join our team. Wether you have experience or not, if you fit the below criteria, TCB may be right for you!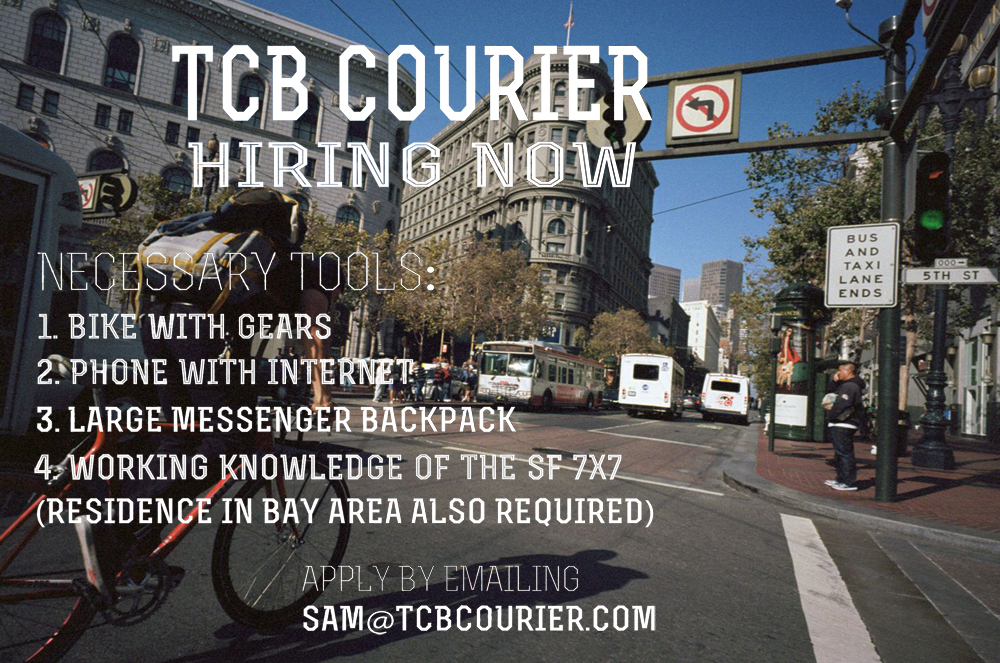 We're 5 Years Old!
And we act like it!

Our anniversary party is tonight at El Rio. Come celebrate with some libations and quality atmosphere. Kendra McKinley, Asthma and Clashing Steel are all performing, with a HUGE raffle afterwards. Happenings start around 8pm and go to close. Hope to see you there!