Taking Care of Mondays
Our friends over at El Rio have invited TCB to hold a monthly shindig at their fine establishment. We begin tonight with cheap drinks and spice it up with some metal.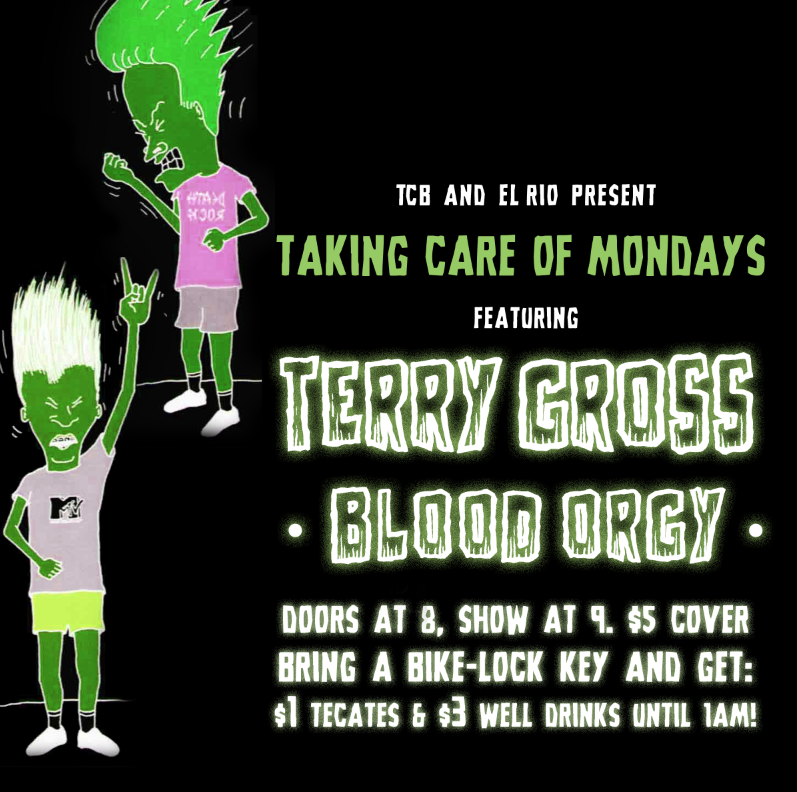 We'll be at El Rio the first Monday of every month, all Spring and Summer long!