Team Terrible Pop-Up Next Saturday 4/26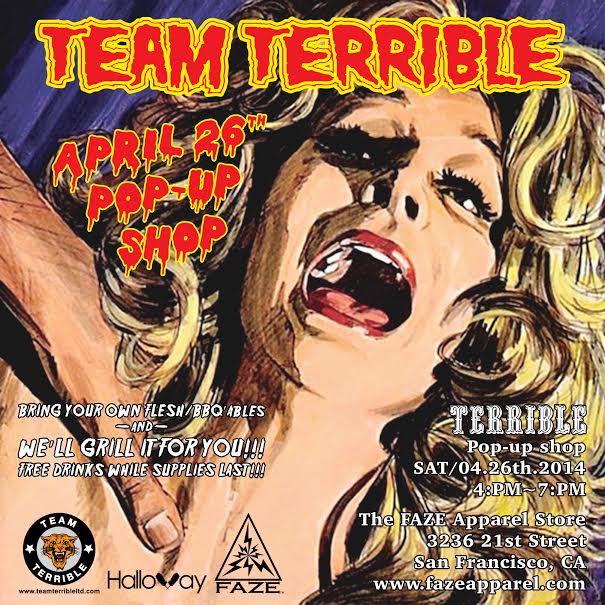 Get a sneak-peek of Team Terrible's new Spring/Summer line next Saturday night at Faze Apparel (3236 21st St)! Eugene is about as OG as they come in the modern SF bike scene and his Terrible collection will be filled with rad tigers.
Bicycle Film Festival 2014 – San Francisco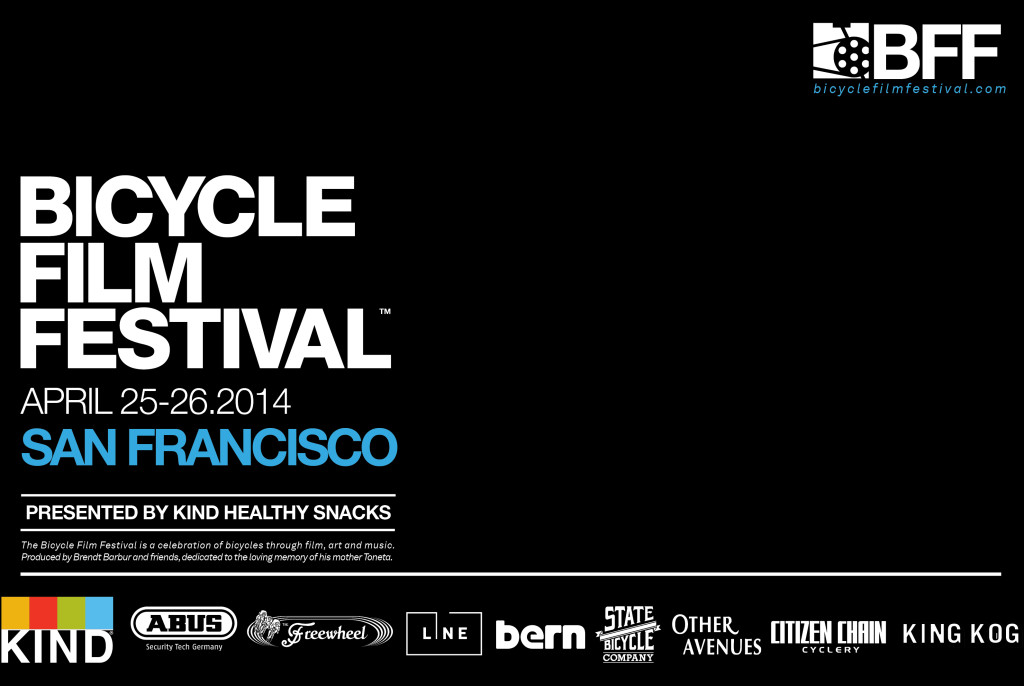 KIND Healthy Snacks presents the 13th edition of the preeminent arts event celebrating bicycles: the international Bicycle Film Festival. Films from around the world, directed by established and emerging filmmakers, will screen at the Victoria Theatre in The Mission over the evenings of Friday, April 25th and Saturday, April 26th.

The four unique screenings of narrative and cinematic films kick off with HALF THE ROAD, a highly anticipated feature about the highlights and challenges of women's cycling, setting the tone for the following three programs of fun and poignant shorts illuminating the joys and perseverance riding inspires across cultures, ages and landscapes.

That was all from the horse's mouth, but as recent memory reminds us, there is nothing but quality programming and two-wheeled madness on the streets every year at the BFF. So come on down to the Victoria, pack a road soda and see Chas shred some sand dunes in South Africa (in "Lucas Brunelle Goes to Africa").

For more screening info and tickets check out http://www.bicyclefilmfestival.com/city/san-francisco/
No Garmin No Dispatchers No Rules No Gods
Our pal Jen sent us up some tees that are not for your weekend warrior. The next step in this epic, ironic undertaking. Her words and artwork by Chas. Limited supply available in our webstore. Belt and pants not included.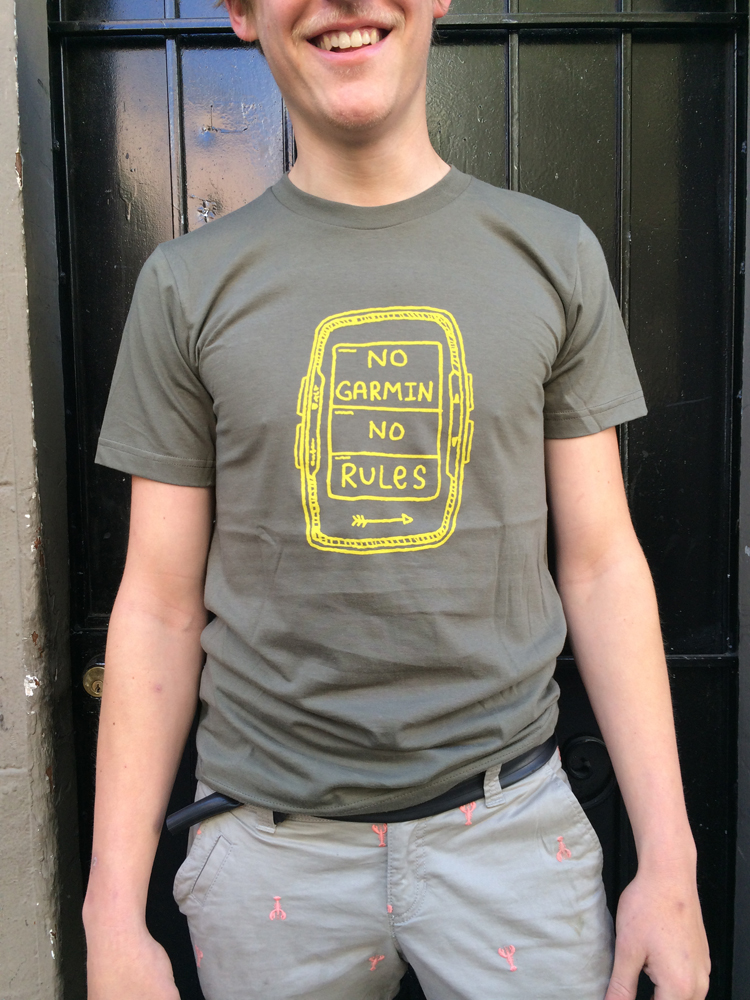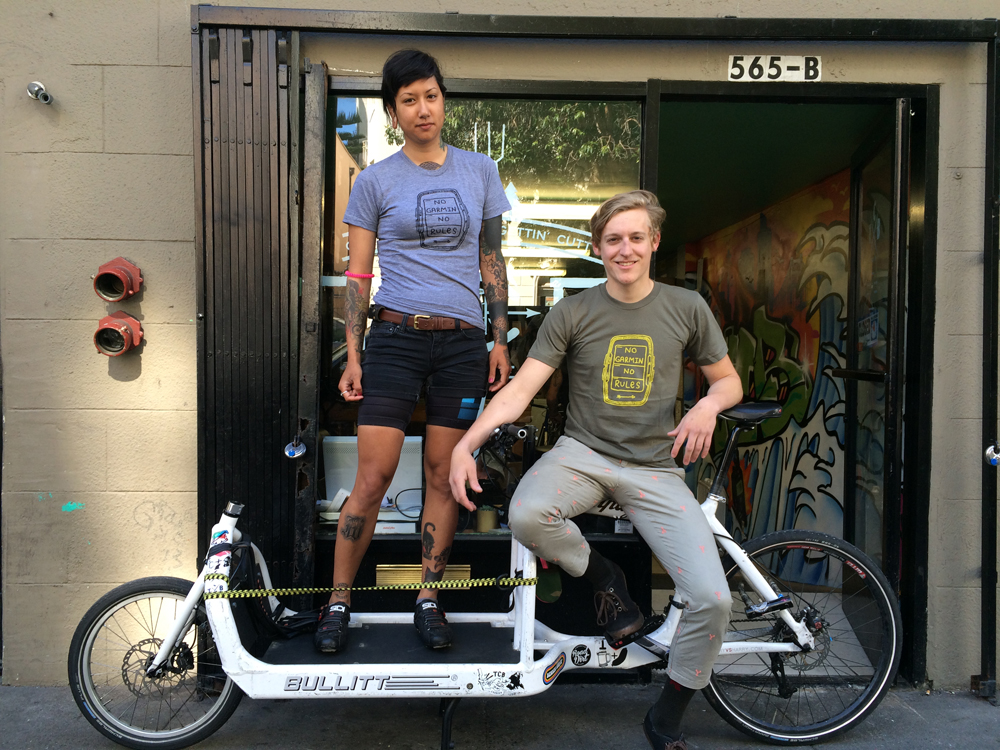 TCB Job Fair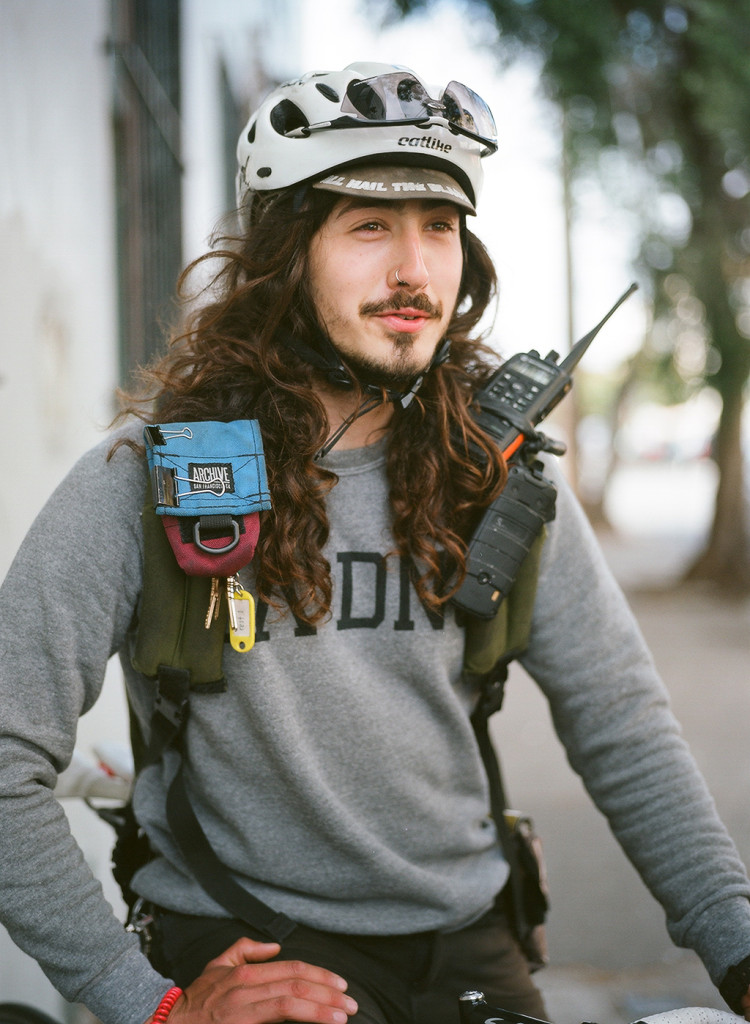 TCB Courier is looking to hire full-time riders in San Francisco. Must have day, night and weekend availability.
No previous experience necessary, but there are a few tools you need for the job:
- Bike with gears (ex. road, cx, rigid mtb)
- Smart phone with a data plan
- Large messenger-style backpack (we recommend Freight – www.freightbags.com)
- A working knowledge of the SF 7×7
To apply, first make sure you meet the above requirements and then send a copy of your resume to sam@tcbcourier.com
Please only apply if you are an SF/Bay Area local.
Thank you for your consideration.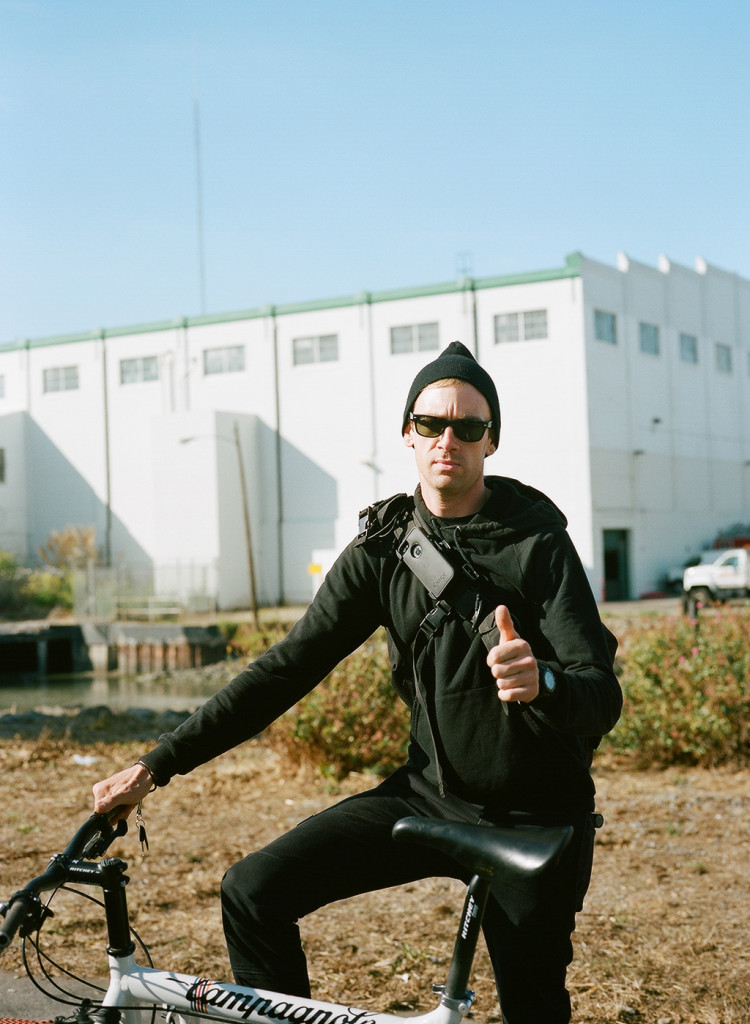 We Went to LA to Get Dirty
We packed up a van and headed South a few weeks ago to race in the Mudfoot Dirty Hundo. This race tested our endurance, strengthened our camaraderie and Andres did it all on a road bike. We're not really sure how well we finished, but we all saw the course through to the end.
Two teams of guilty parties were present. Team TCB: Ramon, Brandon and Andres. Team King Kog: Ryan, RJ and Yohta.
Check out more coverage from the race over at JDR's Tumblr. Next year SSCX!